Download Maleficent Mistress of Evil (2019) UHD 2160p 4K BluRay HDR 10bit DD+5.1 [Dual Audio] ESub | G-Drive Download Links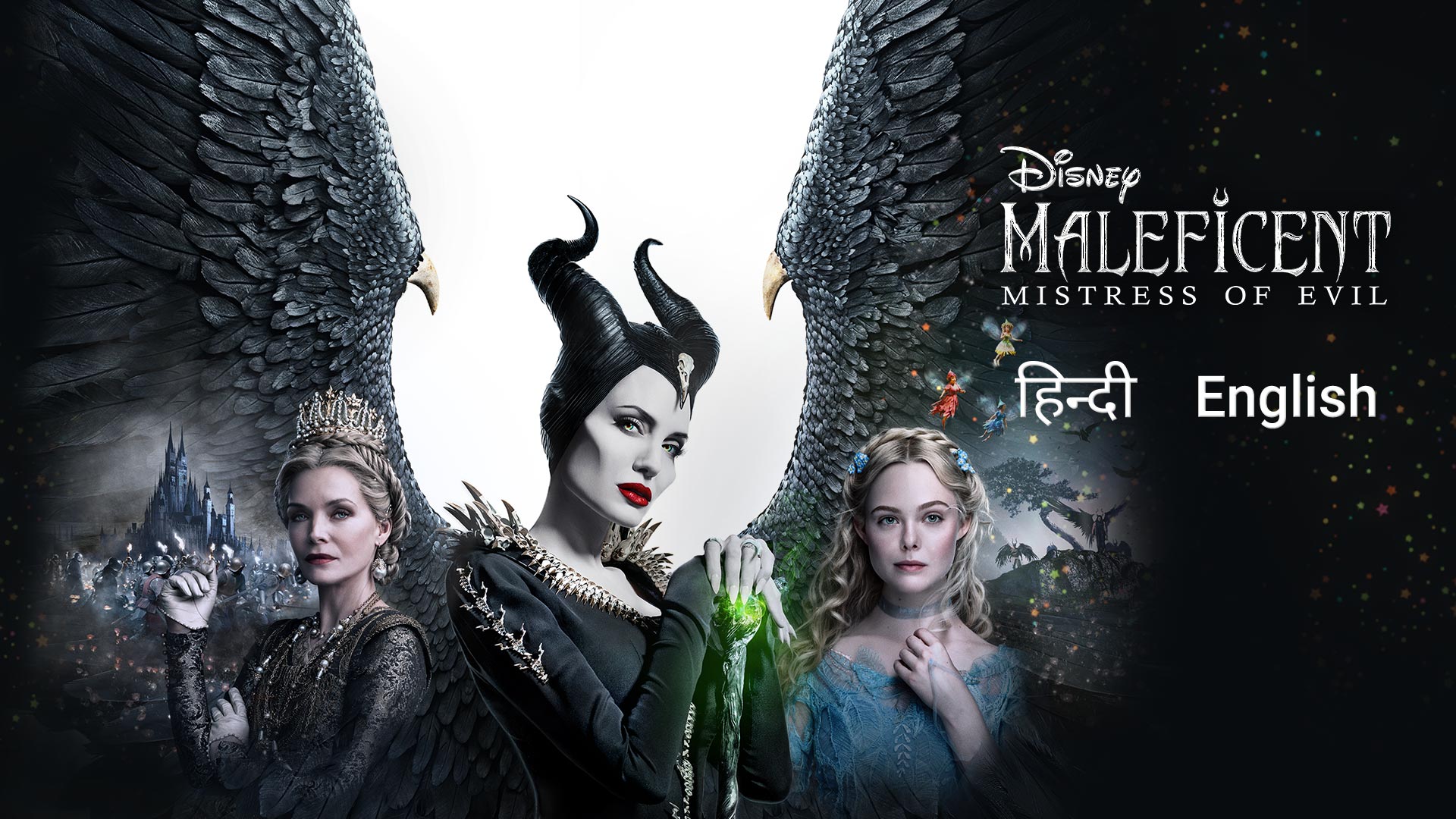 Maleficent: Mistress of Evil (2019)

1h 59min | Adventure, Family, Fantasy | 18 October 2019 (USA)

Summary:

Maleficent and her goddaughter Aurora begin to question the complex family ties that bind them as they are pulled in different directions by impending nuptials, unexpected allies and dark new forces at play.

Countries: USA, UK, CanadaLanguages: English
Maleficent Mistress of Evil (2019) UHD BluRay HDR DDP5.1 [ORG Hindi +English] Details
Title: Maleficent Mistress of Evil (2019)
Year: 2019
Quality: 2160p, 1080p, 720p, 4K
Audio: DTS-HD, Atmos DD+ 5.1
Subtitle: English
Format: x265
Size: Upto 9 GB
IMDB Ratings: 6.6/10
Genres: Adventure, Family, Fantasy
Language: English, Dual Audio [Original Hindi DDP5.1 + English DDP5.1]
Streaming On: Disney+ Hotstar
Maleficent Mistress of Evil (2019) UHD Screnshots
Maleficent Mistress of Evil (2019) UHD 2160p, 1080p, 720p BluRay 4K HDR Dual Audio [ORG DDP5.1 Hindi] Download Links
[EXCLUSIVE] Maleficent Mistress of Evil (2019) ORG UNTOUCHED DDP5.1 192KBPS HINDI AUDIO ONLY
Credit: All the Encoders & Uploaders who contributed their hard work. 🙌 Special thanks to BonsaiHD & The Punisher for Exclusive Hindi original audio.
---
Watch Maleficent Mistress of Evil (2019) Trailer
Maleficent: Mistress of Evil is a 2019 American 3D fantasy film produced by Walt Disney Pictures, directed by Joachim Rønning, and written by Linda Woolverton, Micah Fitzerman-Blue, and Noah Harpster. It is a sequel to the 2014 film Maleficent, with Angelina Jolie returning to portray the title role.
Story Plot: Maleficent travels to a grand old castle to celebrate young Aurora's upcoming wedding to Prince Phillip. While there, she meets Aurora's future mother-in-law — a conniving queen who hatches a devious plot to destroy the land's fairies. Hoping to stop her, Maleficent joins forces with a seasoned warrior and a group of outcasts to battle the queen and her powerful army.
You May Also Like: Iron Man 2 (2010) UHD 2160p, 1080p 10bit BluRay HDR REMUX x265 DTS-HD Atmos DD+5.1 MA [ESub]